My name is Jennifer McClain and I'm a coach, facilitator, trainer, impact-driven nonprofit leader and the founder and CEO of Mission ENSPIRE. After years leading strategy, funding and programming to support economic opportunity in Chicago's neighborhoods—and engaging in continuous coaching training, leadership, and professional development activities—I founded Mission ENSPIRE to support women, nonprofit professionals, and faith-based and nonprofit organizations to define their purpose and operate at their fullest potential, through coaching, consulting, training and facilitation.
Did you know that today (March 30th) is National "I am in Control" Day? I chose this day to launch the Flourishing Fiercely blog because my guiding passion in my business and my life is to inspire my clients and others in my community to step into their power, believe that they are in control of their journey, and use that knowledge to flourish and thrive in their lives.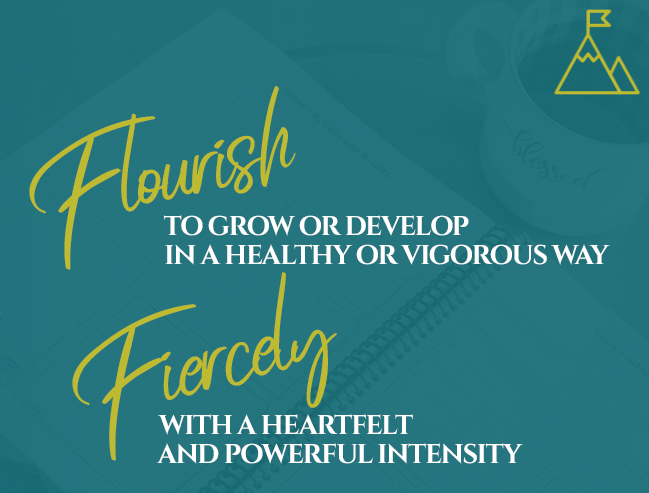 My coaching experience and training covers a myriad of specialties, including but not limited to financial, career, supervisor and leadership coaching. I've been trained by field leaders such as Central New Mexico Community College (CNMCC), Tribe Coaching, The Prosperity Agenda, NeighborWorks America and Academy of Creative Coaching. I further developed my coaching skills through CNMCC's and The Prosperity Agenda's "train the trainer" sessions and I regularly train coaching and leadership staff at community-based organizations in Chicago and nationally. As part of my passion for lifelong learning and leadership development, I've also participated in the Allstate Foundation Executive Leadership Program in partnership with Northwestern University Kellogg School of Management; earned an Executive Scholar certificate in Nonprofit Management from Kellogg; am a member the of Aspen Institute's Economic Opportunity Fellows Network; an alumna of the Black Women Leading ™ program and a Coaching for Everyone Scholar.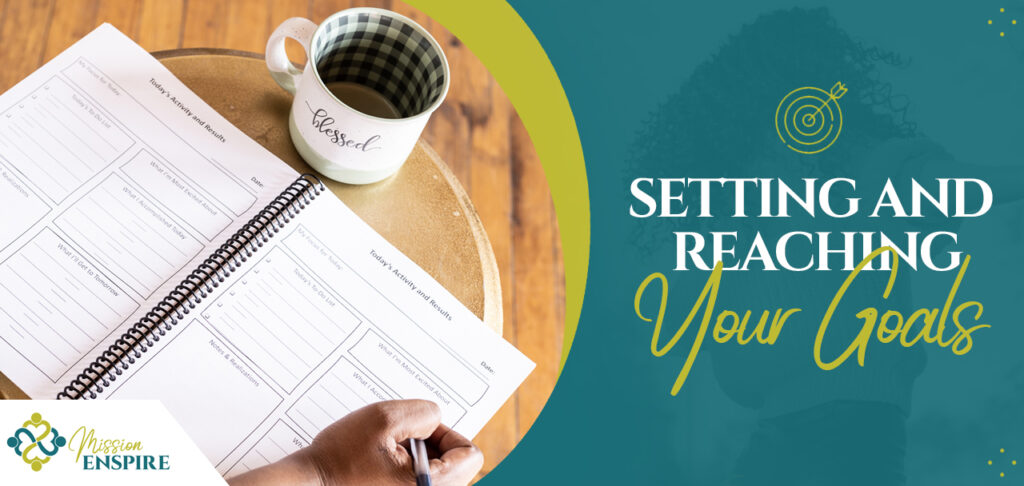 Every Thursday, I'll be posting a new blog entry and starting next week, I'm thrilled to kick off my April blog series on one of my all-time favorite topics: Setting and Reaching Your Goals. As a coach, goal-setting is one of the first steps I undertake when I start working with my clients. Goals are the foundation of the coaching journey, and through goal-setting I help my clients figure out what they want to achieve and how they'll get there. Often, clients come to a coach because they want to get to a new level in their career, finances, relationships, or another aspect of their lives, but they aren't quite sure about the path to get there; maybe they feel "stuck," stagnant or in a rut. Goal-setting helps highlight and clarify what's important to my clients and what action steps they can take to pursue those goals.
As a business founder and owner, I've also had personal experience in setting my own goals—and in dealing with all the challenges (motivation, accountability, self-doubt, time constraints, and more) that we all struggle with from time to time in pursuing our goals. I'm excited to use this blog to share some of the lessons I've learned, and hopefully inspire my readers on each of your own unique paths to Flourishing Fiercely.
Thank you for taking the time to read my first post!