Jennifer D. McClain
CEO & Founder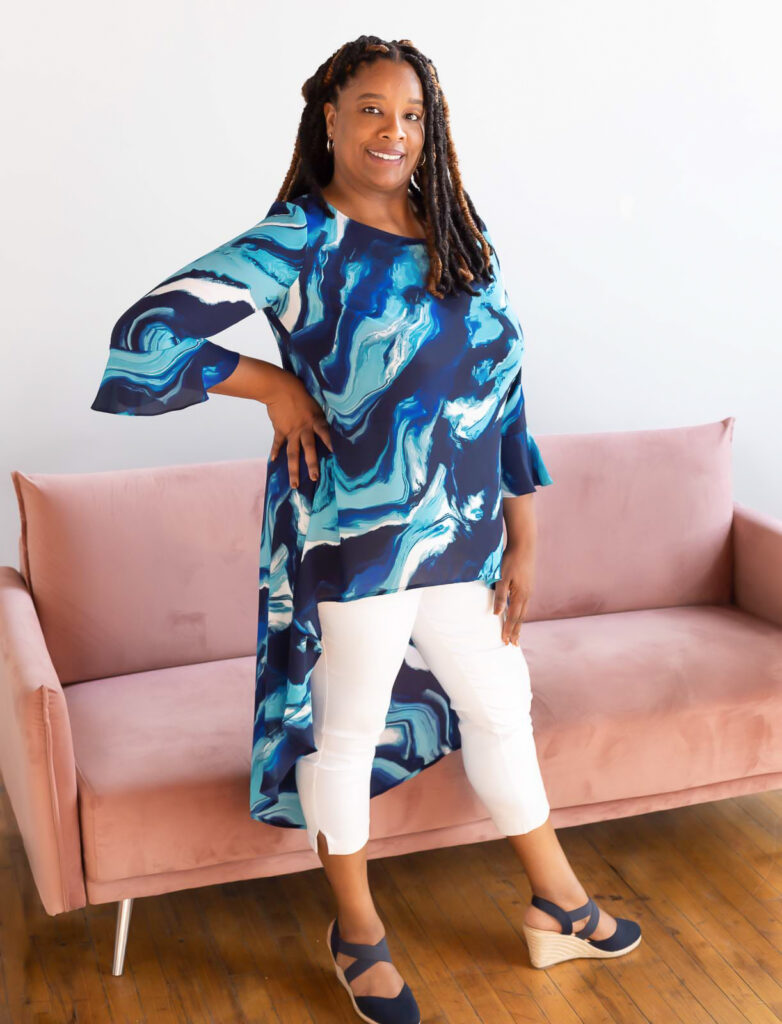 Jennifer McClain is an impact-driven nonprofit leader with more than 20 years of experience managing teams and bolstering community-centered nonprofits. Community economic development requires individual focus and effective teamwork. To that end, Jennifer integrates individual development with efficient collaboration. As an expert facilitator, Jennifer has led sessions with over 700 participants since 2013. As a compassionate coach, she illuminates goals and guides professionals to define and navigate their paths forward.
As Senior Director, Economic Opportunity, Wealth Building and Leadership at LISC Chicago, Jennifer fosters leadership and deploys strong project management skills to help her colleagues and external partners achieve their goals. In her role at LISC Chicago, she leads the strategy, funding and programming for their work in individual economic opportunity including the network of Financial Opportunity Centers (FOCs). FOCs are neighborhood-based centers that offer career development and placement, financial coaching, digital skills training, credit building and income support access.
Jennifer's coaching experience and training covers a myriad of specialties, including but not limited to financial, career, supervisor and leadership coaching. She credits her training to field leaders such as Central New Mexico Community College (CNMCC), Tribe Coaching, The Prosperity Agenda, and NeighborWorks America. Jennifer further developed her coaching skills through CNMCC's and The Prosperity Agenda's "train the trainer" sessions. She regularly trains coaching and leadership staff at community-based organizations in Chicago and nationally.
In addition to her role at LISC Chicago, Jennifer is CEO and Founder of Mission ENSPIRE, LLC which equips women, nonprofits, and faith-based organizations to define their purpose and operate at their fullest potential through coaching, consulting, training and facilitation. Jennifer holds a BS in computer science from Dillard University and a joint MBA-MPA from the Keller Graduate School of Management. She is a graduate of the Allstate Foundation Executive Leadership Program in partnership with Northwestern University Kellogg School of Management and achieved an Executive Scholar certificate in Nonprofit Management from Kellogg. She is also a member of Aspen Institute's Economic Opportunity Fellows Network and an alumna of the Black Women Leading ™ program.

---
Mission
Mission ENSPIRE supports women, nonprofit professionals, and faith-based & nonprofit organizations define their purpose and operate at their fullest potential, through coaching, consulting, training and facilitation. 
Vision
Through our coaching and training services, Mission ENSPIRE will create a global community of women and organizations who Envision New Solutions and Possibilities that Inspire Results and Empowerment (E.N.S.P.I.R.E.)
---
Core Values
Acceptance
We provide a safe, non-judgmental environment for clients to explore and chart their paths to personal, business, or organizational success.
Uniqueness
We deploy a holistic approach that is tailored to the agenda and unique needs of each of our customers.
Integrity
We value honesty, transparency and ethics in our working environment.

Excellence
We strive to provide high-quality services delivered by skilled coaches, facilitators and trainers who have extensive experience in their fields and engage in ongoing professional development.

Commitment
We are loyal to our words and dedicated to making our customers our highest priority.