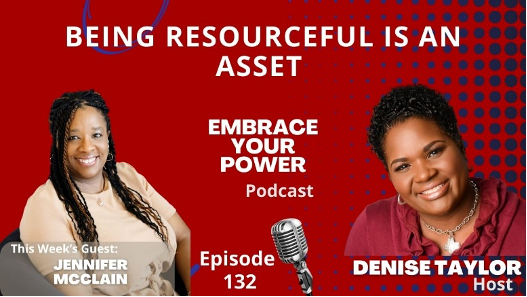 Guest on the Embrace Your Power Podcase with host Denise Taylor, Career Success Coach. In this podcast episode, Jennifer McClain, a social impact leader with over 20 years of experience in the nonprofit sector, shares her career journey and insights into leadership and professional growth. Jennifer initially joined the nonprofit world out of necessity and struggled to find her path in the field. She emphasized the importance of faith, family, and friends in helping her make courageous career decisions and navigate challenges.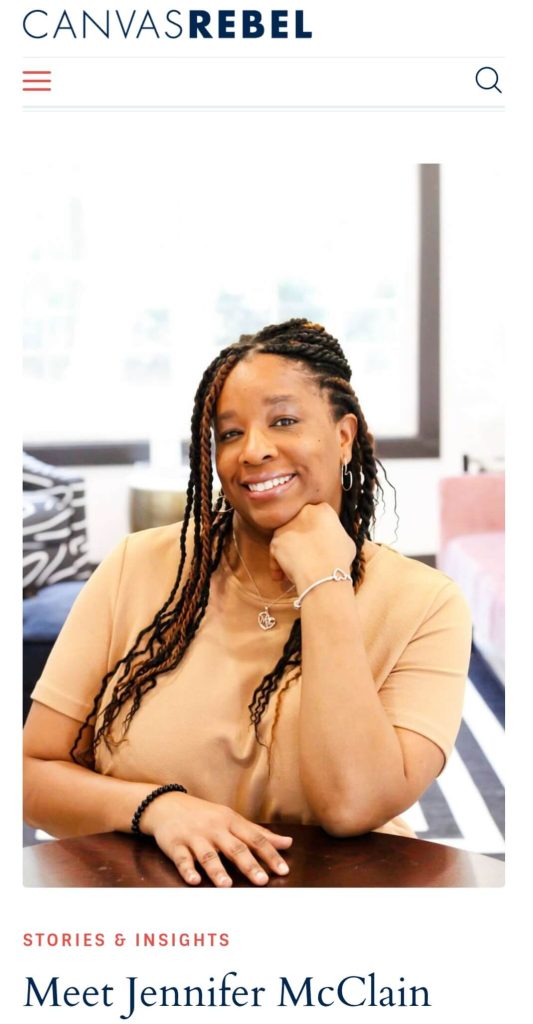 This article features Jennifer McClain, the Founder & CEO of Mission ENSPIRE, a purpose-driven company that provides coaching, training, facilitation, and consulting services, primarily targeting women in the nonprofit and faith communities. Jennifer discusses how she came up with the name for her company, emphasizing the importance of reflecting the company's mission and values. She also shares her funding journey, highlighting the need for capital to support the business's growth, and the importance of investing in oneself and personal development. Furthermore, she talks about overcoming her inner critic and the need to eliminate comparisons to others in her entrepreneurial journey.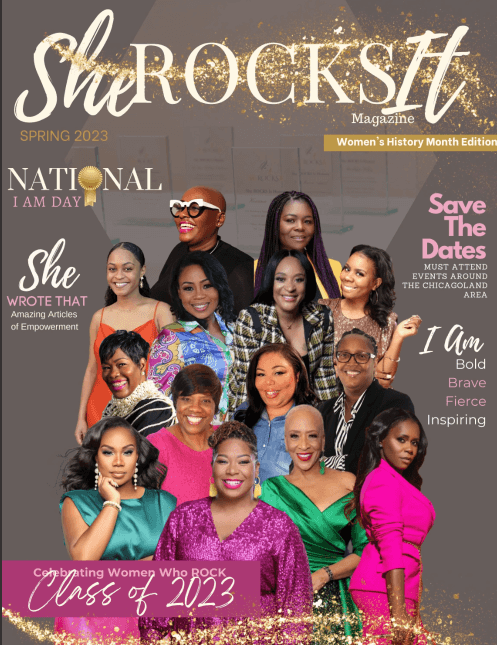 Jennifer is featured on pages 26-27 of She ROCKS It Magazine – the Magazine where SHE Belongs was created to introduce the world to amazing women. The content is written to Inspire, Motivate, Encourage, Uplift, Empower and Ignite women to go out and live their best lives.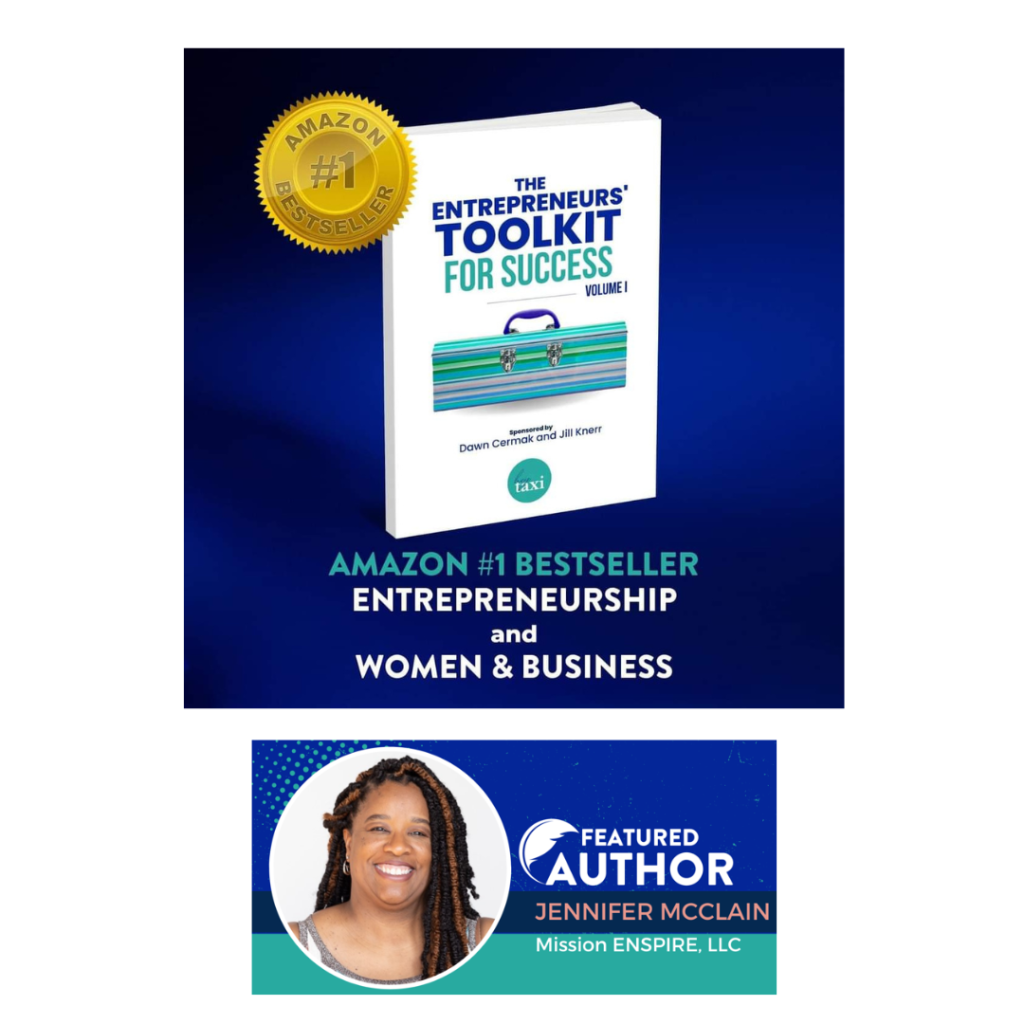 The Entrepreneurs' Toolkit for Success offers support, knowledge, and community in these 15 chapters written by seasoned, entrepreneurs, each offering advice and actionable tips to new entrepreneurs and others who need more support, training, resources, tools, and networking. Providing access to accomplished women experts was the goal of Hey Taxi when producing this book written by a powerful group of financial experts, course creators, community leaders, wellness and life coaches sharing their journeys and talents. This wonderful collection of entrepreneurial success was collaborated and sponsored by Dawn Cermak and Jill Knerr, Founders of Hey Taxi, LLC.
Interview w/ author – Jennifer McClain
Purchase book HERE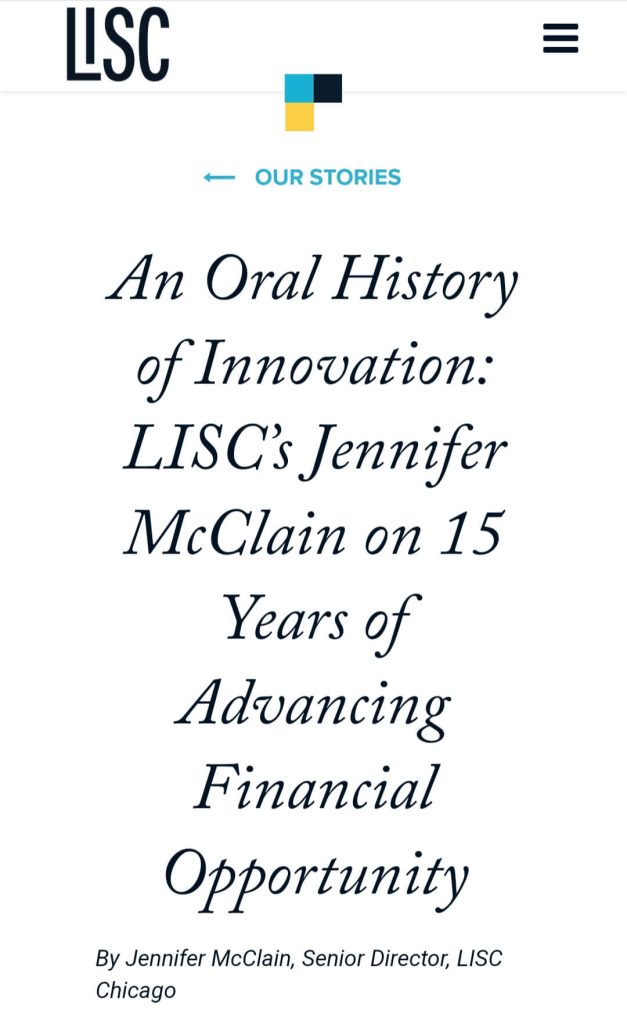 2022 marked my fifteenth year at LISC supporting our network of Financial Opportunity Center® (FOC) partners. During that time, I've seen the model, inspired by the hopes of my Chicago neighbors, grow from four sites in the city to over 130 sites based in community organizations across the United States. Our model works because LISC supports partners, just as our partners support their community members.  
I wrote this article about my journey in this work.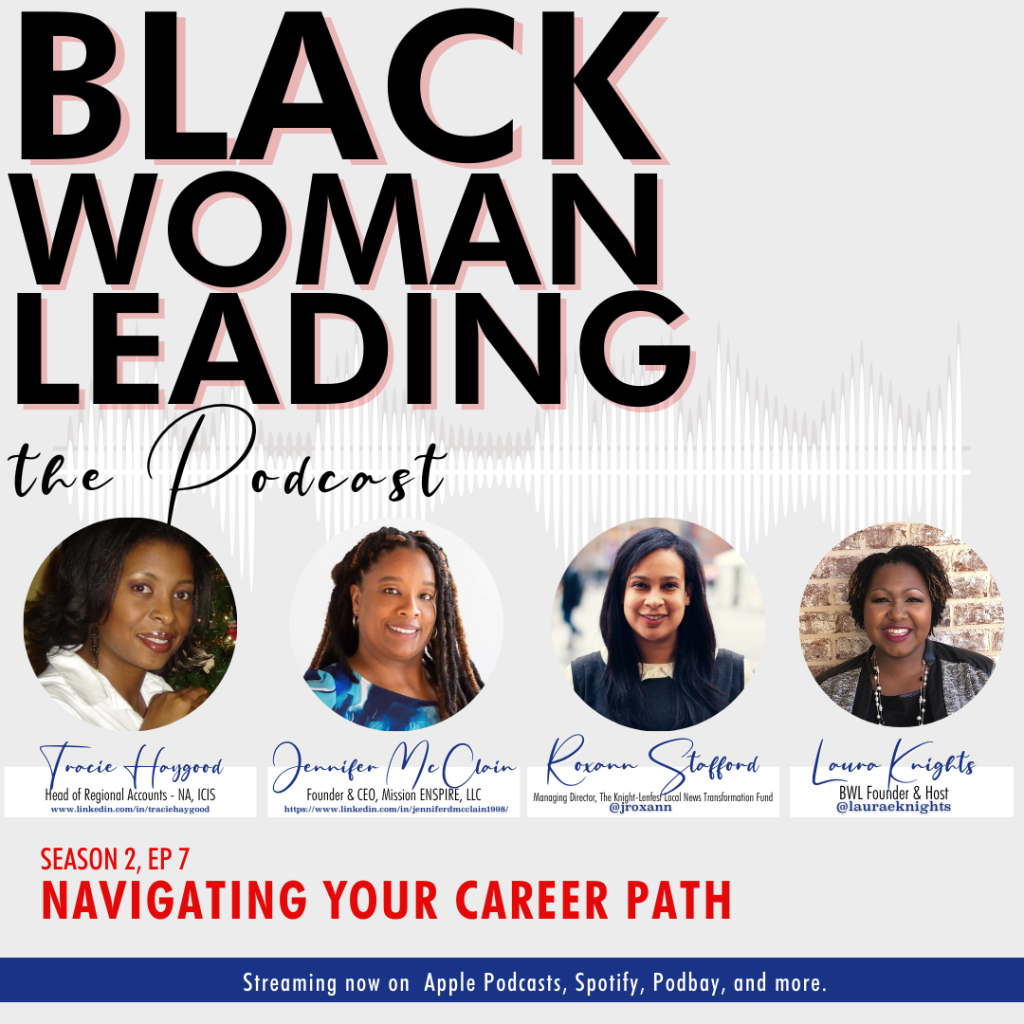 In this intimate discussion, three alumni participants of the Black Woman Leading Radiance cohort (Tracie Haygood, Jennifer McClain, and Roxann Stafford) share their stories of overcoming challenges, lessons learned, and resilience as they navigate their careers as Black women leaders working in both corporate and non-profit spaces.
In our rich discussion, we talk about the importance of having "mirrors" in your life, exercising your choice, communicating your value beyond your degrees, their strategies to advance in their careers, stepping out of the shadows of others' expectations, resisting the "black women can't work together" false narrative, and coming more fully into our authentic selves.
Listen on SPOTIFY